Maybe this time it is. I needed to burn a week of vacation so I took this week off. mostly I moped around the house doing odds and ends, pre-winter tasks and general tasking. But I had planned on taking one day and trying my luck at some late season smallmouth. I was joined by my friend Dave and we loaded my truck and drove up to the Androscoggin River. After scouting the walk in we suited up in our waders and walked down to fish by some power lines.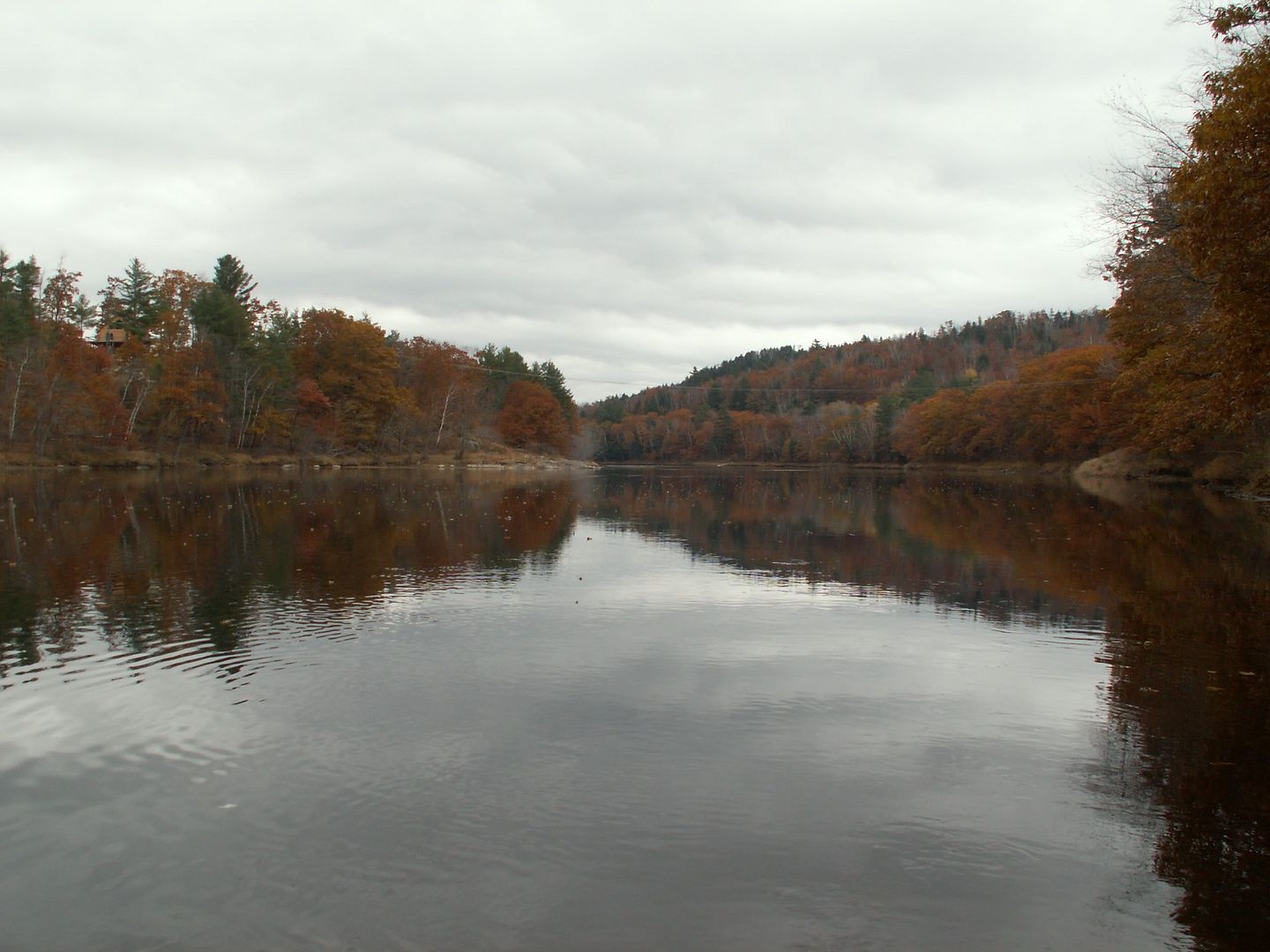 The power lines from upstream.

We were fishing sinking lines with small clouser minnows. I had a few tentative hits but no real good hooks for quite a while. Then I caught a chub. Woot.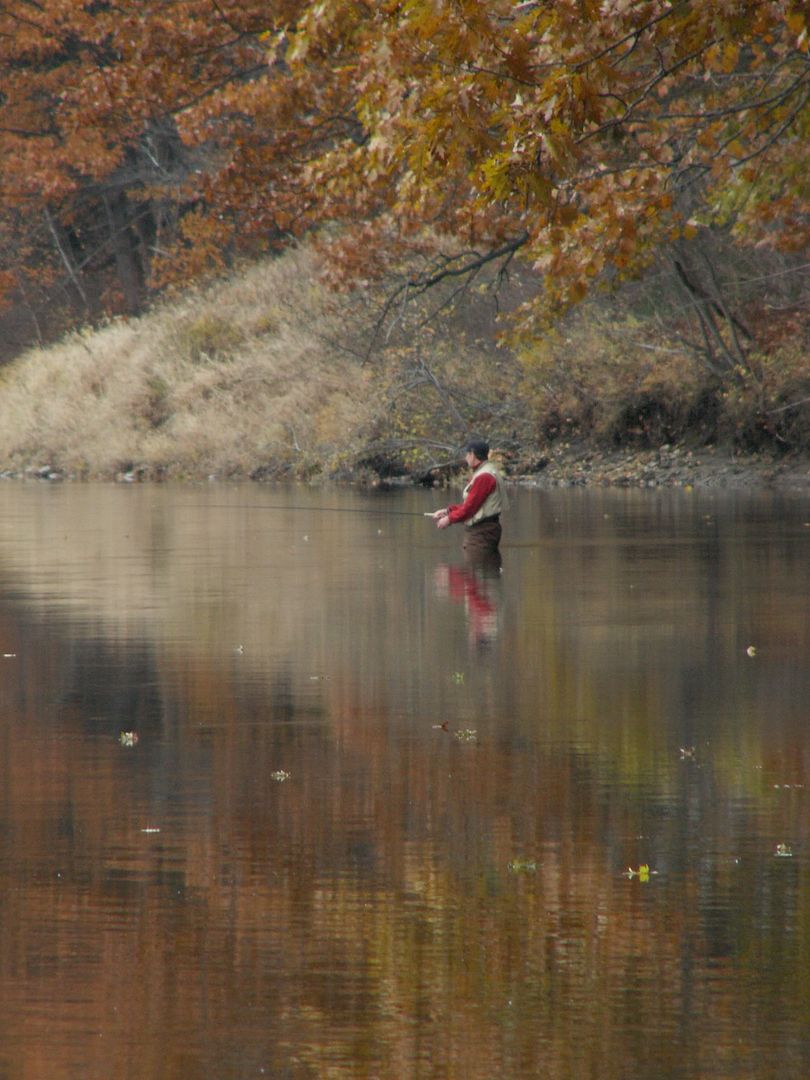 A nice shot of Dave intently working the waters.

We were leapfrogging each other working our way up the river. At one point I lost the clouser to a tree and put on this chartreuse and orange thing a local guide had cooked up. I immediately caught another chub. Woot.

Dave is still intent on the water. No fish yet BTW.

Eventually I took a break and Dave caught a small chub. Right after that he caught another only this one looked a bit different.

Dave proudly displaying his brown trout.

I had heard a rumor that trout had been stocked this past year but I had never caught one here, nor had anyone else I ever talked to.

It was a pretty day despite being a bit chilly and overcast. Afterwards we headed back to town and had a nice lunch of fish and chips washed down with some Grittys Halloween Ale. I can't complain.